portfolio
With our extensive experience and success in realising very diverse types and sizes of events we are well placed to serve your event marketing needs, both now and in the future.
Take a look at a selection of projects that we have realised for our clients.
Conferences, Seminars, Workshops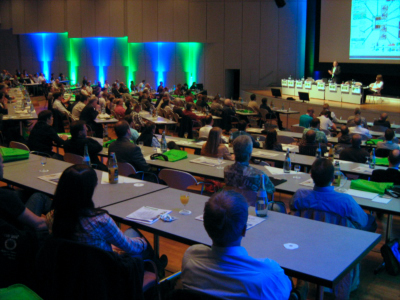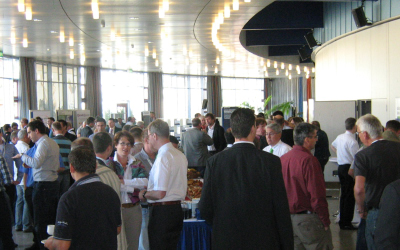 Concept and Project Management of conferences and seminars of various sizes (15 - 700+ attendees), one or more days with multiple tracks and keynotes.
Examples:
Email Marketing Summit, Munich
Applications Day, Geneva
HCM Launch Event, Darmstadt
Retail Day, Tönisvorst near Krefeld
Value Chain Summit, Cologne
Modern Marketing Tour, Frankfurt
Health Safety Connect, Berlin
Health Sciences Seminars: Frankfurt, Paris, Copenhagen, London, Basel
Customer Days, Wiesloch near Heidelberg
COBOL Value Day, Frankfurt
Trade Show and Exhibition Presences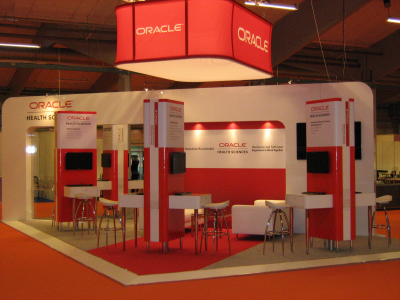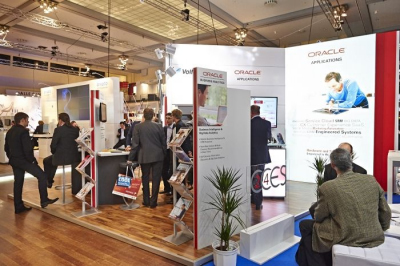 Concept and Project Management of exhibition stands from small pop-up stands of 4 m2 to large custom-built two-storey stands of approx. 1,000 m2 (approx. 45 to over 10,700 sq ft)
Examples:
Client stands at DIA in Berlin, Geneva, Copenhagen, Vienna
Client stands at Call Center World, Berlin
Client stands participation at Embedded Linux World Tour, European part: 13 cities in Germany, UK, Sweden, Belgium, Switzerland, Italy and The Netherlands
Small shell scheme stand presences at BVL Logistik Kongress, Berlin, KVD Service Kongress, Munich, IDC Cloud Summit, Munich, and many more
Large stands at CeBIT and IFA
Exclusive Customer Dinners and Executive Networking Events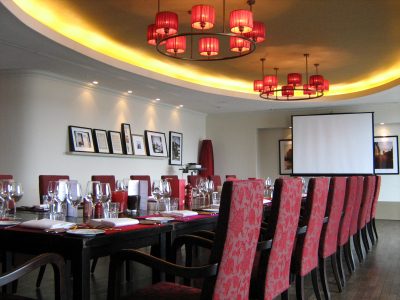 Concept and Project Management of dinners and networking events from 15 to 100+ people
Examples:
Health Sciences Customer Networking Dinners in Hamburg, Vienna, Barcelona, Amsterdam, Geneva, Copenhagen
Applications Customer Networking Dinners in Munich, Hamburg, Düsseldorf, Frankfurt
Applications Customer Networking Dinner on boat on River Spree in Berlin
Evening Events with Entertainment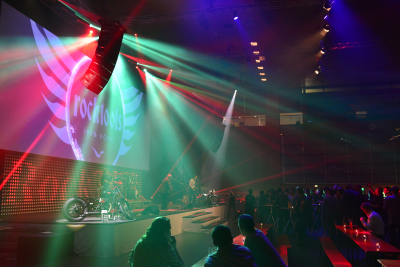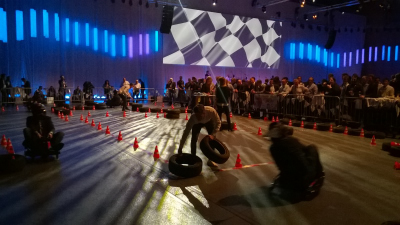 Concept and Project Management of entertainment and evening events from 20 to 500+ people
Examples:
Annual User Conference: Evening Event with a new theme and corresponding entertainment elements each year, Munich
Christmas Party: Casino Motto, Munich
Customer Networking Dinner: "Gangster Theme" Evening Entertainment, Munich
Murder Mystery Dinner, Zürich
Cooking Events in Frankfurt, Brussels, Geneva, Munich, Düsseldorf
These are some of our clients:
Allplan, Aservo Interactive, Bentley Systems, Cadence Design Systems, DemandGen, Infor, Integrated Research, MarketingSherpa, Medidata, Micro Focus, MontaVista Software, Oracle